EVERYONE MUST BE 21 TO ENTER THIS SITE, IF YOUR NOT 21 LEAVE NOW!

---
ADD THIS BIKER PAGE TO YOUR FAVORITES!

THIS SITE IS ALL ABOUT BIKES, RIDERS, AND ANYTHING AND EVERYTHING IN A BIKERS LIFE. THIS SITE IS MADE FOR THE OLD SHOOL AND THE GREY BEARDS. THIS SITE IS PRIMARILY FOR THOSE TRUE BIKERS WHO SPEND MONEY, TIME, TEARS, AND SWEAT WORKING ON THEIR SHOVEL, PAN, KNUCKLE, FLAT, AND IRON HEAD HORSES. THE REAL BIKERS WHOSE SCOOTERS ARE NOT ALWAYS PRETTY AND SHINNY WITH LOTS OF CHROME, BUT THERE HORSES ARE THEIR FAMILY AND THEY RUN LIKE SONS OF BITCH'S ! THIS SITE IS NOT! PRIMARILY FOR THOSE YUPPIE WEEKEND WORRIER, TT, SUNDAY RIDEN, WANABIE, SKEEZICS. THOSE WATTER HEAD "MOTORCYCLISTS" WHO RIDE THEIR 2001 HARLEYS WITH ONLY 2,000 MILES ON THEM, LOTS OF CHROME, AND NO BAGS ON SUNDAYS. ON WEEKDAYS ITS PARKED IN THE GARAGE WITH THE BMW ON A CLEAN GARAGE FLOOR WITH NO DIRT OR OIL DRIPPINGS ON IT. THE KIND OF PUSSY THAT TAKES HIS BIKE TO THE HARLEY SHOP WHEN IT NEEDS THE AIR FILTER CLEANED OR CHANGED. I MAY PIC ON CERTAIN PEOPLE BUT YOUR WELCOME IF YOU RIDE ON TWO WHEELS, WEATHER YOUR A WEEKEND WORRIER, LONE RIDER OR AN OUTLAW 1% PATCH HOLDER. IM JUST SAYING IF YOUR A MOTORCYCLIST YOU MIGHT NOT AGREE OR LIKE SOME STUFF I SAY OR HAVE ON THIS SITE.





THIS SITE IS HEAR TO INFORM BIKERS OF THINGS THEY WANT TO KNOW ABOUT SUCH AS BIKE SHOWS, RUNS, RALLY'S, RACES, PARTIES, AND SWAPMEETS. SINCE THIS SITE IS BASED OUT OF TEXAS IT WILL MOSTLY FOCUS ON TEXAS EVENTS AND NEWS, WE WILL TRY TO COVER AS MANY US NATIONAL EVENTS AS WE CAN. ALSO IF YOU ARE LOOKING FOR SOMETHING IN PARTICULAR AND YOU CANT FIND IT HEAR, EMAIL ME, IM A STOCKPILE OF KNOWLEDGE, AND ALSO CHECK TO SEE IF ROBERT HAS IT AT HIS SITE HTTP://WWW.CDDD.ITGO.COM RIDE FRIENDLY AND YOU WILL BE RIDING SAFE, KEEP THE FAITH.

---


MOTORCYCLES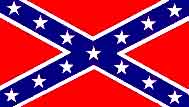 THE HISTORY OF THE REBEL FLAG




MOTOCYCLES




BIKER FRIENDLY



PARTYS, RALLYS, SHOWS, RUNS, RACES, AND SWAPMEETS. MOSTLY IN TEXAS




CYCLE SHOPS




COOL BIKER LINKS




PICS



MOVIE HISTORY



THE TRUTH




THE DEFINITION



THE DIFERENCE




A CUTE STORY






ABOUT BIKERS



---


YOU ARE NOT FORGOTTEN !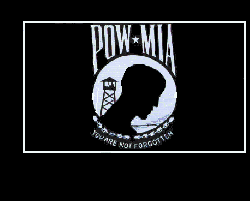 IN MEMORY OF ALL THE GREAT MEN WHO FOUGHT FOR OUR FREEDOM, AND THE ONES THAT HAVEN'T RETURNED HOME YET.


---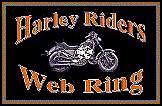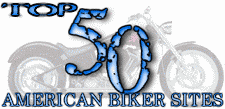 ---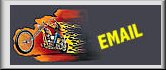 GUESTBOOK

SIGN
VIEW








HAVE VISITED.



This site last updated 7/9/2004.

BIKERSWORLD.ITGO.COM is best viewd by


This site also alcohol activated, when user is drunk this site is much more interesting, and will make more sense.

copyright 2001 BIKERSWORLD.ITGO.COM
All rights reserved.
IF YOU HAVE A PROBLEM WITH SOMETHING ON THIS SITE, SUCK IT ! IF YOU FIND THAT SOME OF THE PICS OR SOMETHING ON HEAR ARE YOURS OR YOU SEE YOUR OLD LADY OR BIKE IN ONE OF OUR PICS AND YOU WANT IT GONE, MAIL ME.
Any commercial use or reproduction of this site or anything on this site is prohibited and will result in US CRUSHING YOU !
But if you see something you want, email me, I might send it to ya.


Web Master HARLEY